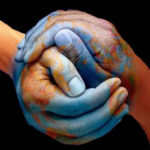 The Mat-Su Opioid Task Force has a very diverse membership. It started with families that were directly affected by the opioid epidemic and seeking answers regarding access to detox and treatment. Those family members shared heart-wrenching stories about their addicted adult children. Some parents had to mortgage their homes to pay for treatment and in some cases sent them to treatment (outside) multiple times. They shared stories of addicted adult children stealing from them, cursing at them and making life a living hell. Also, parents were always worried about getting that phone call about a fatal overdose.  Besides worrying about their child, some were caring for grandkids.  Sometimes those grandkids had been taken away by O.C.S. or even adopted by those grandparents.  Again, the stories were agonizing. Yet, we want them to know how much the task force appreciates their participation and courage to help! Thank you.
 Along with those community members on the task force, there are individuals that have been clean and sober from opioids and are in recovery.  There are those who have just a few weeks, some with months, and others with years of living clean and sober.  These individuals have their own harrowing stories of homelessness, incarceration, and hitting bottom. They are very valuable in reaching out to those that are still suffering from opioid addiction as a recovery peer.
Yet, our diversity does not stop there. We have trained substance abuse professionals from treatment programs that have joined the task force.  We have representatives from the school district, faith-based community, law enforcement, public health, pharmacists, social workers, medical center administrators, and doctors.
Besides those professionals, the task force has had State legislators in attendance, State commissioners, city mayors and concerned private citizens all attending meetings.  And, many of those individuals have been speakers to provide insights to their challenges in dealing with the opioid epidemic. 
The Mat-Su Opioid Task Force has over a hundred individuals on our email list and that list grows daily. That list has individuals from across the State. If you are interested in being on our email list to receive updates, legislative action and meeting agendas, just request we add your name, using the gmail account.  Besides having the latest information about the opioid epidemic, you will have an opportunity to know State bills pending, providing public testimony and/or writing letters to end the opioid epidemic.
We are a grass roots task force that advocates for legislation that will turn off the spigot of prescription opioids and put a halt to the amount available on the streets. With less people addicted to prescription opioids, less will go to cheaper heroin and less will fatally overdose.  We need the entire community's help to solve this opioid epidemic.  We want to have prevention programs in our schools, enlist civic groups and the faith-based community to help solve this plague.
Finally, Mat-Su Opioid Task Force's vision to end opioid abuse is our vision and we want it to be a mutual vision of our community and the entire State.  All are welcome to provide hope to those still suffering, may it be the affected individual, their family, friends or neighbors.  Thank you for becoming a member of the task force and making a difference in changing lives. 
Hope means the most to those who have lived without it.