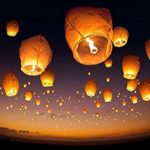 The Mat-Su Opioid Task Force has created and expanded a resource list titled,  'Table of Southcentral Behavioral Health Providers.'  click on 
(

q-r.to/bak4O3

 ) 
The task force wants to acknowledge Mat-Su United Way for their hard copy resource guide which was a springboard to create and expand this new version. You will notice a gmail address at the bottom of the resource list for existing agencies to update information or new agencies and providers that want to be added. This website is dynamic in that as the list is updated, the website will give you the newest version.
The goal is to add a page 2 to this resource list. The focus of that second list will be 'non-clinical'  support (i.e. peer to peer) to compliment the first page. This second list will include faith-based groups, (i.e. Fresh Start) civic groups (Nar-Anon) and safe places (i.e. MYHOUSE) 
These non-clinical groups will be clean & sober support for clients while in treatment and after leaving to ensure life long sobriety.
If you are aware of a group that you believe would be beneficial and supportive for a page 2 listing, please use the gmail account to inform the task force. Also, please provide us as much of a description of the group as you can. It will be helpful because we are planning to use a similar format as the first page with table, x marks and columns. Thank you.
Finally, the task force will be submitting these non-clinical support, peer to peer groups to Anchorage United Way to possibly be added to Alaska 2-1-1. (
Get Connected.
Get Answers.
with Alaska United Ways) Also, the Mat-Su Opioid Task Force is fully committed and supportive of creating a Statewide Resource List to help all Alaskans, no matter where they live, to access services dealing with opioid abuse.  If you have any suggestions or ideas regarding a Statewide Resource List, please use the gmail account to pass on those suggestions or ideas. We would very much appreciate your input. Thank you.