OPIOID ADDICTION NEEDS A COMPLETE CONTINUUM OF CARE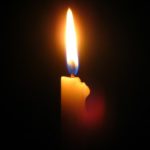 There is no silver bullet. This is especially true regarding life long recovery from opioid addiction. Opioid addition is so powerful, there is no single, simple answer to detox, treatment and life long sobriety. The answer is a variety of medications, therapy, support and supervision. Besides opioid addiction being very powerful and destructive, it is a disease like no other. 
Opioid addiction is a chronic brain disease. It hijacks the brain. It changes the thinking patterns of the individual. The individual has a different reaction to stress and  the reward system is changed  as is the entire decision making process. In short, the brain is held hostage. The individual is always seeking a high and avoiding been 'dope sick' ( suffering withdrawals ) at all costs. 
No matter what the individual's physical, social, emotional, or spiritual health, all that is crushed and smashed under the addictive power of opioids.  Even after spiraling down and losing everything, the addiction does not relent. Many will experience ruined lives and families destroyed. Some will overdose and be revived only to use again. They only hear the call ( obsessive cravings) of the next high. And, yes, many will die. 
There are an estimated 2.6 million people addicted to opioids. That would included oxycodone, hydrocodone, heroin, and fentanyl. Fatal overdoses from these opioids have increased four times ( 8,200 to 33,000) in the last fifteen years, making them the leading cause of accidental deaths.  Heroin deaths have edged out gun homicides for the first time since the government has been keeping such data. ( THE WALL STREET JOURNAL JAN. 15, 2017) 
Even if an individual is in treatment, the disease takes a toll leading to dropouts. This is true even after all the emotional misery and despair. Unfortunately, this heartache is also felt by other family members because of the suffering individual's denial of the disease and ambivalence of staying clean and sober. Those leaving treatment can be as high as 60% in the first few months. This brief length of stay does not give the suffering individual a chance to learn new recovery strategies, much less comprehend or realize the 'cause and conditions' driving their addiction.  Again, opioid addiction is like no other disease. It wants to own the individual's body, mind and soul. 
Knowing what we know now about opioid addiction, the answer is a combination of therapeutic components. It would be shortsighted to think the answer is just one tool. And, each individual may need more or less of these combinations depending on different individual factors. This combination of clinical and non-clinical ( peer to peer) help can empower the individual to own their own journey as they continue through a system of care for life long recovery.
Being able to return to work, heal relationships and build new healthy, clean and sober networks will take time and commitment. It can happen by utilizing and having a complete continuum of care from the onset after the suffering individual makes a different choice about their life.  Yet, we lack the capacity of resources to fill this system of care in the Valley, as the opioid epidemic marches forward without slowing down. 
The Mat-Su Opioid Task Force is bringing attention to our community about the work we are undertaking identifying and creating the system of care to end opioid abuse.  We need your support to continue meeting our priorities.

All are welcome to attend our next monthly meeting March 7th, 4-6 pm at Wasilla City Hall.

Please call MYHOUSE ( 373-HELP ) for more info. If you need immediate help you can call 982-HOPE. ( Fiend2Clean) 
Michael P. Carson, V.P. MYHOUSE and Recovery Specialist