PREVENTION IS THE LEADING EDGE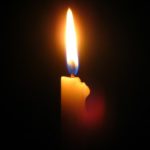 The CDC has estimated over the next ten years
650,000 people will die due to opioid overdoses 
That is almost the entire population of the State of Alaska! To turn the tide on the opioid epidemic, we have to stop creating more suffering addicts. We have to move 'upstream' with action specifically using prevention strategies. Obviously, these prevention strategies have to start with our youth. They will have to fully understand that opioids are very powerful and extremely addictive. Youth need to realize opioids 'rewire' the brain to assign 'supreme' value to opioids and its continued use versus health, family, school and everything else. In short, opioids hijack the brain and hold it hostage!
And, it is imperative youth are at the table. (Mat-Su Opioid Task Force) We need to invite them, for we know, they are stakeholders as the future leaders of our community and State. Also, we need to 'listen and acknowledge' their ideas, concerns and especially their challenges with the opioid epidemic that has most likely affected them.  I do not believe there is one person, youth or adult that has not been affected by the opioid problem at some level.  Unfortunately, some have been touched to the core of their being with the fatal overdose of someone they knew and/or loved.
The newest data states 90% of new heroin users started with prescription pain pills.  And 80% obtained those pills from parents, grandparents and friends. " Not Sharing is Caring" ( that is a new public service announcement (PSA) out from the Sate) Yet, some of those pills were not shared, but stolen. Please mind your meds! 
The latest research out of the University of Arkansas, Medical Department found a ten day prescription of pain pills has the potential of a one in five chance for the individual to become a long term user. A thirty day supply would result in a fifty-fifty chance of that individual becoming a long term user. This evidence confirms just how addictive prescription pain pills can be for anyone. 
Currently, we are dealing with the consequences and fallout of this epidemic. Our health care costs have increased six-fold and arrest rates have jumped 140%, with a 66% recidivism rate in Alaska. (18-25 years olds it is 75%!)  Suffering addicts have lied, stolen and committed other crimes to get their fix.  And, most unfortunately, some have died from this plague.  We can not forget about their families.  They have suffered just as much with the pain, grief and shame they have felt due to their loved one's behavior.
Detox and treatment is expensive. There are a limited number of beds available in Alaska and there are long wait times.  Access is an issue, but immediate access compounds that access problem.  This is very frustrating and creates a great deal of anxiety for those seeking help, may it be the suffering addict or their family.  Yet, even with those getting help, there is always the potential of relapse and/or a fatal overdose.  We can not go on like this.  People have become exhausted seeking answers, especially with loved ones suffering, or worse, dying. 
The Mat-Su Opioid Task force will continue to advocate for 'Detox with Dignity,' ( behind the walls) create a better 'Continuum of Care,' ( multi resources lists) support a 'Peer to Peer, Community to Community Navigation,' ( Fiend2Clean, FallenUp Ministries and MyHouse ) and help support families that have been affected. ( Nar-Anon )  Yet, prevention and moving upstream has the potential of changing the equation. ( subtracting and having less addicts! ) We know the time and effort put into prevention can pay dividends. For every one dollar spent in prevention we can save four to ten dollars at the other end. Front loading can truly make a difference. We can not afford the other end cost anymore, especially when we are talking about lives.  
There will be a special community meeting October 3rd at 7:00 p.m. at WHS Theater.

 Please note this time change. This particular time will allow families and school age students to attend. They will be able to hear from Dr. Jay Butler, Chief Medical Officer for Alaska. He will speak about 'Addiction and the Brain.'  Also, Andy Jones ( Project HOPE) will share about the State's PSAs. We will hear a representative from Y.M.C.A. about their possible plans to expand out into the Valley.  And, the MSBSD will provide information about their existing and future plans in the area of 'prevention.'  Finally, there will be a brainstorming session with an exchange of ideas, concerns, and most importantly, solutions regarding opioid abuse.
Everyone is welcome to participate in this vital conversation seeking solutions to this opioid epidemic. We might not agree on every single strategy, but we can always find 'common ground.'  That common ground will unite us in our efforts to take back our community and State from this horrific, deadly plague. Please consider joining the good fight! 
This is a list of contacts for those seeking help for the suffering addict and families;
FallenUpMinistries-815-SAVE/ 
Michael P. Carson, V.P. & Recovery Specialist @ MyHouse and Chair of Mat-Su Opioid Task Force