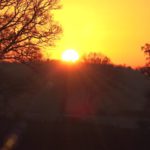 MAT-SU OPIOID TASK FORCE COALITION, 2016/17
_____________________________________
VISION:   
Our vision is to end opioid abuse
MISSION: 
Our mission is to connect our community members that are affected by opioids to a supportive system of partners, agencies and/or individuals to assist them in becoming health, self-sufficient and productive.
CORE VALUES: 
We are an inclusive task force reaching out to all community stakeholders. Our discussions are respectful, with conversations the encourage a wide range of ideas, and open to differences of opinions.
STRATEGIC GOALS: 
Our community needs are continually identified by a collective, representative Task Force who are very aware of opioid epidemic. We collaboratively work together in developing on-going strategy objectives to end opioid abuse
STRATEGIC OBJECTIVES- 
1a.DETOXING– in D.O.C would be dignified to ensure the health and safety of the individual. This would include the constant monitoring of the individual, may that be a correctional officer/s or medical staff.
1b. OPIOID WITHDRAWAL MANAGEMENT- Supervised, safe and managed withdrawal from opioids, driven by the client through case-management, with treatment to immediately to follow. Again, treatment  options are discussed and client driven to ensure long term recovery. 
2.Create a full range CONTINUUM OF CARE, (promotion, prevention, intervention, detox, treatment, after-care and recovery) which would include Drug Courts, Harm Reduction Strategies, 
( i.e. needle exchange) and building resilient assets for our youth.
( i.e. healthy activities with access to mentors.)
3.PEER TO PEER, COMMUNITY TO COMMUNITY SUPPORT- 
 with community members providing knowledge, (definitions)    
 experiences, (personal testimonies) emotional,( Nar-Anon) social,
 and/or practical help to each other including individuals, families and  
4.Provide a SYSTEM OF SUPPORT for case management to access the C.O.C., housing, job training, employment, transportation or other support services. This would include limiting any barriers to those needed services to ensure a seamless process moving through the system.
5a.To establish a DRUG PRESCRIPTION MONITORING PROGRAM
and/or EMERGENCY DEPARTMENT INFORMATION EXCHANGE
program with the Alaska Medical Board oversight regarding 'pill
5b. ALCOHOL AND DRUG PRESENTATIONS during the school day for all students (with age appropriate information and providing referrals to educational support groups) and COMMUNITY EDUCATION & AWARENESS. (care vs. judgement)
The top 5 priorities are assigned to committees to achieve the best outcomes and with each priority having possible multiple components.
All the needed resources are aligned and all the pieces are put into place to ensure the success of each objective and all the components within each objective.
MONITORING OF PLAN:
An evaluation process will ensure the objectives were met, retooled if off track for any reason and reassigned to restart the process for ultimate success.
This is an organic, living document that can be modified, changed and most importantly, updated as the task force moves forward, changing facilitator, chairs and members of subcommittees.
Michael P. Carson, V.P. MYHOUSE, Recovery Sp. & Chair
907-373-HELP (4357)
Special note- There are two newly formed 'ad hoc' groups. 
'Lazarus Pilot'- an ambulatory, non-narcotic detox model
'Harm Reduction'- needle exchange site